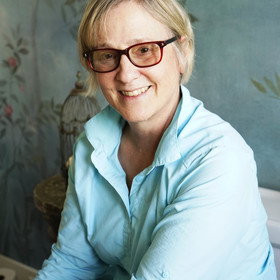 Cynthia Hartwig
VR Investor & Fiction Writer Board Member, HaptX Inc.
Cynthia has published many short stories and has written two novels, one of which is good :-) She is a marketing strategist and a Creative Director with 40 years of experience. Her latest adventure: in 2014, Cynthia leads the Friends & Family round of funding for the start-up HaptX with her husband; She serves as an opinionated Board Member and has earned her chops in fundraising. She is besotted by this chance to change the world with industrial grade haptics for enterprise. Someone is going to build the Holodeck and make history. Why not her?
---
Contributor commentary is available to subscribers only.