These are more than 65 of the top people running Google Cloud, the search advertising giant's cloud computing division. The chart identifies the 11 people reporting to Google Cloud CEO Thomas Kurian, including executives overseeing sales, technical infrastructure, products and artificial intelligence services.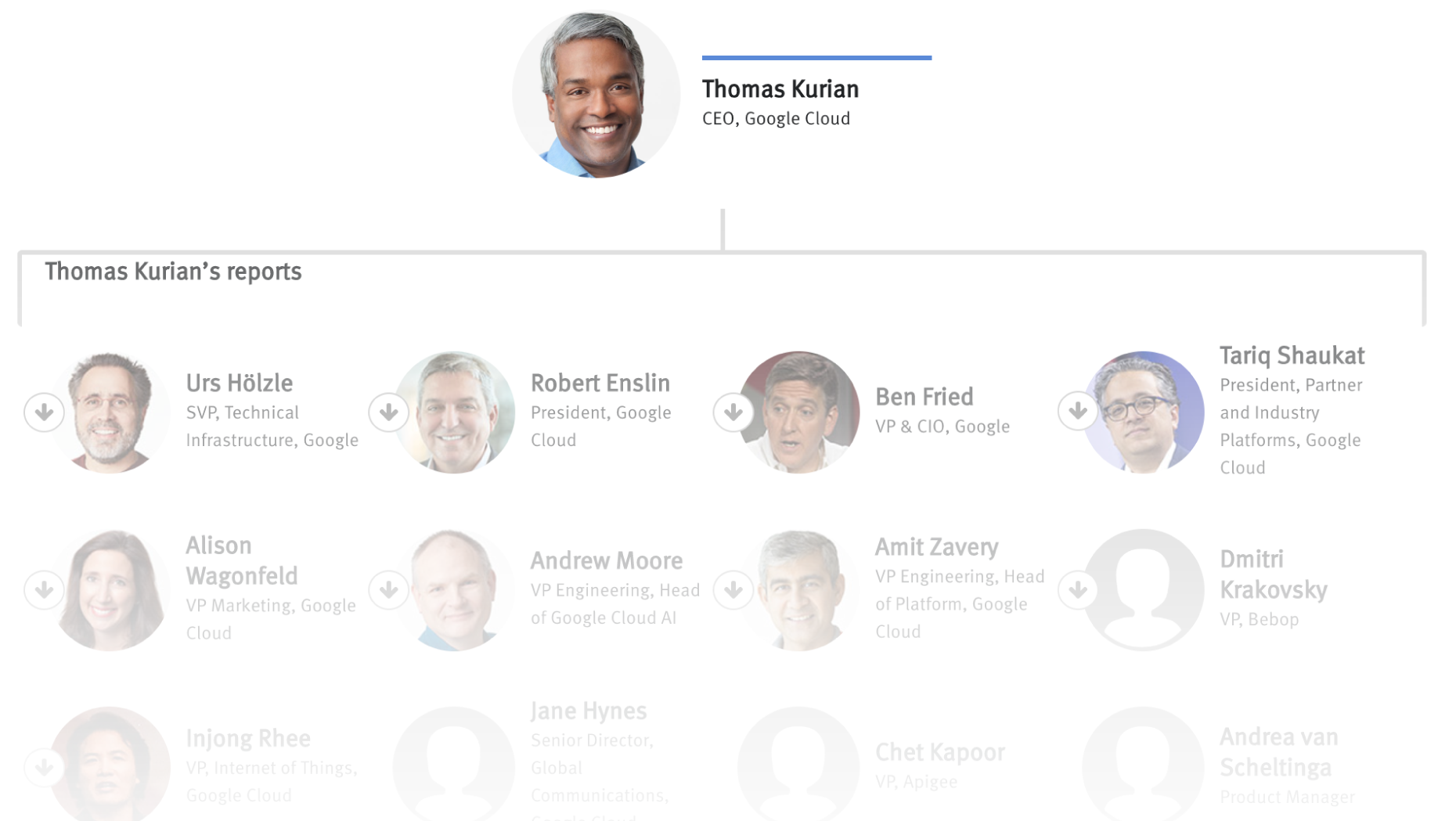 Last updated March 1, 2020
Get access to exclusive coverage
Read deeply reported stories from the largest newsroom in tech.
'We Just Have to Keep Winning': A Sonos Executive With a Colorful History Goes to War Against Google
A few months into his job as chief legal officer of Sonos, Eddie Lazarus was ready to wage war. When Lazarus joined the audio hardware company in late 2018, it was facing growing competition from tech giants like Amazon and Google. Both companies were selling cheap speakers capable of multiroom audio playback, a feature Sonos had pioneered on its devices more than a decade earlier. Sonos...
Carlyle Picks Former Goldman Sachs Executive as Next CEO
Microsoft Preps ChatGPT-Powered Bing Search
Google Invests $300M in OpenAI Rival Anthropic
Stay in the know
Receive a summary of the day's top tech news—distilled into one email.
Access on the go
View stories on our mobile app and tune into our weekly podcast.
Join live video Q&A's
Deep-dive into topics like startups and autonomous vehicles with our top reporters and other executives.
Enjoy a clutter-free experience
Read without any banner ads.