Building next-generation news publications.
The Information Accelerator is an initiative to foster and support next generation news publications. As a leader in the subscription news business, The Information finds itself in the unique position to invest in great journalism. With that in mind, The Information launched The Information Accelerator in 2017. The essential criteria is that you must produce news of the highest caliber that can't be found anywhere else. We accept applications from all across the globe. Applications are reviewed one by one and by the entire team at The Information on a rolling basis throughout the year.
Participant classes run the entire calendar year and kick off with a week-long Bootcamp in San Francisco. The Information team is available throughout the year to our participants, and we have quarterly deep dives and feedback sessions with each publication. We will also connect participants with mentors and, in some cases, investors in an extensive network of media, tech and finance professionals.
Our goal is to build a community of great journalistic endeavors and support high-caliber news wherever we find it. We hope you'll join the community.
---
Class of 2020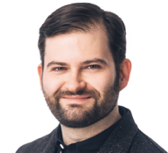 The New Consumer is a publication about how and why people spend their time and money. As technology continues to profoundly change how things are created, experienced, bought, and sold, The New Consumer reports on, analyzes, and explains the intersection of tech and consumer brands. In its first year as a membership-supported newsletter, The New Consumer has attracted many of the top executives, entrepreneurs, and investors in tech, consumer, and media as subscribers. " + "

Dan Frommer is the founder and editor in chief of The New Consumer. Previously, he was the editor in chief at Recode, Vox Media's tech and business news publication. Earlier in his career, Frommer helped create Business Insider as its second employee. He has also been the technology editor at Quartz and a reporter at Forbes.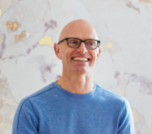 A decade into an otherwise normal journalism career, Henry Abbott launched a basketball blog called TrueHoop, in 2005. Within months, Forbes called with a Best of the Web award. Google called wondering how he got so much traffic. GQ published a feature story following in the footsteps of TrueHoop's William Wesley investigation. In early 2007, ESPN acquired TrueHoop. Henry's work won awards and is credited with changing the literal rules of the NBA game. TrueHoop grew to include a blog network, a digital video series and podcast. In 2014, Henry took over ESPN's 60-person NBA digital and print team where he enacted a new strategy that record-setting huge audiences. In February of 2019, Henry left ESPN and relaunched TrueHoop as an NBA digital media company dedicated to fearless NBA insight at TrueHoop.com." + "

Judy Goodwin is COO and Co-Founder of TrueHoop. She began her career in corporate litigation, specializing in reparations to victims of international terrorism. She spent four years as President of Type-A Enterprises, a digitally enhanced transcription service. As CEO of Growling Elephant, a digital media and tech consulting company based in New York, she built a small team to advise startups on marketing and technology." + "

TrueHoop is fearless NBA insight and analysis you can't get anywhere else. TrueHoop has a decade of proven ability to capture massive audiences beyond the niche hardcore fan. It lives in the Venn diagram of incredible storytelling, insider sports expertise, and ability to scale.
---
Class of 2019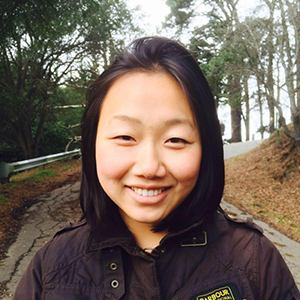 Joyce Yang is the founder of Global Coin Research, a subscription-based news and content platform analyzing the cryptocurrency and blockchain markets. She is also a contributing writer for TechCrunch covering cryptocurrencies and blockchain. Joyce founded BlockchainsForSchools.com, a monthly mentorship program that provides the opportunity for New York high school students to learn about blockchain from working professionals in the industry. Joyce earned her B.A. in Economics from Harvard University.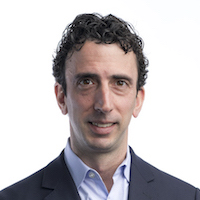 David Skok is the CEO & Editor-in-Chief of The Logic. Before founding The Logic, David was the associate editor and head of editorial strategy at the Toronto Star. Previously, he served as the managing editor and vice-president of digital for the Boston Globe, where he led the organization's digital transformation, and as the co-creator and director of digital for Global News. He was the 2012 Martin Wise Goodman Fellow at the Nieman Foundation for Journalism at Harvard University. David has served as a juror for the Pulitzer Prizes in journalism.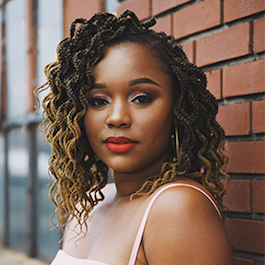 Sherrell Dorsey launched the daily tech newsletter, ThePLUG in 2016. She leads content strategy, business partnerships, and growth for the first technology newsletter dedicated to highlighting the significant voices of black founders and business leaders in the news. Sherrell holds a Master's degree in Data Journalism from Columbia University. In 2018, she was named one of CNET's most inspiring women and one of VICE's "Black women ecosystem builders to watch."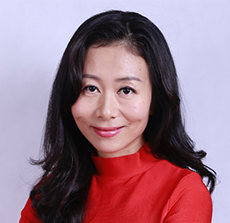 Nina Xiang is the founder of China Money Network, an artificial intelligence-based platform tracking China's investments and technology innovation. She previous served in editorial positions at Bloomberg BusinessWeek, Euromoney Institutional Investor, China Radio International and China Business Network in Beijing, New York, Shanghai, and Hong Kong. She is currently an agenda contributor for the World Economic Forum.
---
Class of 2018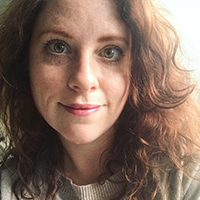 Detour is a new local information startup in Detroit based on a free daily email — think 'The Skimm' for your city — and a membership-driven community centered around quality journalism, events and engagement. Ashley most recently led digital strategy and engagement at the Detroit Free Press. She also worked as the Detroit Editor of The Huffington Post and as reporter and editor for numerous Detroit-centric publications. Ashley has a strong vision for the future of local news and how to engage millennials with their communities. She believes the Detour model can scale to other markets.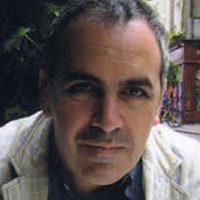 The Ankler is a newsletter covering the entertainment industry, offering daily scoops, commentary and insight into the passing parade of America's most colorful industrial spectacle. Richard Rushfield is a veteran journalist who has covered the entertainment industry for over 20 years. He is a Contributing Editor of Vanity Fair, and has served as an editor for an array of publications including the Los Angeles Times, Variety, Yahoo, Gawker and BuzzFeed. He is the author of three books, including a history of the television juggernaut, American Idol. In his past lives, he worked as a political field organizer and as a producer of the TV show Blind Date.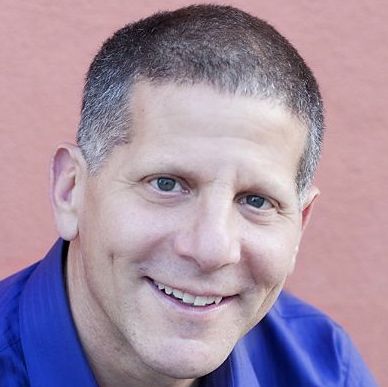 David Bank is the CEO and editor of ImpactAlpha, "Investment news for a sustainable edge." ImpactAlpha serves the marketplace of impact investors and entrepreneurs who generate financial returns through creation of social and environmental value. ImpactAlpha's ImpactSpace database is "CrunchBase for impact," an open-data directory of ventures, funds, deals and people.

As a reporter at the Wall Street Journal, David covered software, cybersecurity and philanthropy. His book, "Breaking Windows" (Free Press, 2001), about Microsoft's rise and fall, was named one of the best business books of the year by Harvard Business Review and Amazon. Later, as vice president of Encore.org, he developed the campaign around encore careers, second acts for the greater good.

David was a Nieman Fellow at Harvard University and is a graduate of Columbia Journalism School and UC Santa Cruz.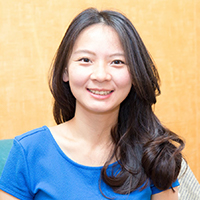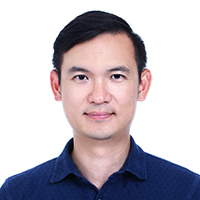 "Daodu.Tech"(科技島讀) is a Chinese subscription publication focusing on technology and business strategy. It prides itself for providing original tech analysis from a Taiwan perspective. Recent articles include an analysis of Google's acquisition of HTC's engineering team and the global expansion of a local scooter startup, Gogoro.

Daodu Tech was co-founded by Michael Chou and YuChing Lu, who in 2012 began working together on an earlier version called Youwu Report. It adopted a subscription business model in 2015 and then changed to a "single author model." Michael is the lead author. Before founding Youwu Report, he was an attorney at one of the leading hardware companies in Taiwan. YuChing is in charge of marketing. Before Youwu Report, she worked as an environment policy consultant assisting Taiwan's public sector. She also started a subscription publication focusing on women's career planning.

Besides the newsletter, Daodu.Tech hosts member event and podcasts.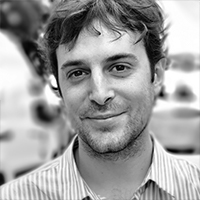 Good Morning Italia is a journalistic organization born in 2013 in Italy, publishing a Daily Briefing of current events and helping readers understand what will be newsworthy in the next days. It was founded in 2013 by Beniamino Pagliaro of La Stampa and it became incorporated in 2014 with five journalists co-founders: Piero Vietti, Stefania Chiale, Valentina Ravizza, Davide Lessi and Nicola Imberti. It now has more than 15 people, including 12 journalists. It has thousands of subscribers and many corporate customers although the founders still feel the company is in early stage development. As a result, they plan to invest in upgrading its technology.
---