"Whenever I have friends who are going back to the office, I'm like, OK, buckle up," says Abigail Tisch, an investor at RRE Ventures in New York. "The next four weeks are going to suck and then you'll be glad." Returning to the office after more than two years away will pose new challenges, from the practical ("What do I do with my quarantine puppy?") to the existential ("How do I interact with my co-workers?"). We asked Tisch and others already in the trenches, from corporate culture consultants to Silicon Valley stylists, for their best practices in the RTO age.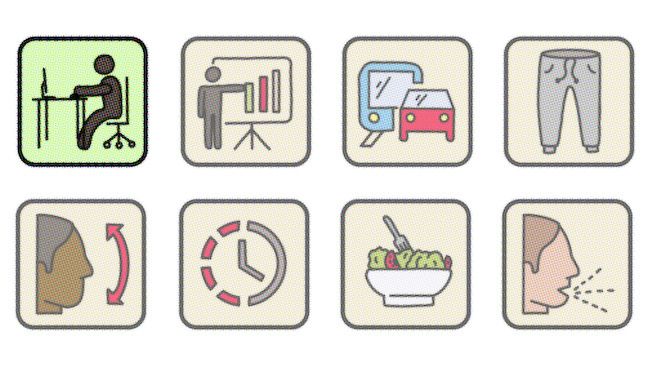 'It Was Very Funny to Watch': The Do's and Don'ts of Marking Your Territory
With employees returning to their offices in different time frames, there has been no shortage of bumbling, awkward reentry experiences. At Twitter's New York office, employees can reserve desks online. But since the office has not been at capacity, some employees have foregone the reservation system, instead just sitting in the same spot each day, according to Ola Idowu, a global content partner manager in entertainment at Twitter. As more employees have come back to work, there has been occasional tension between those who booked the seat in advance and those who've been squatting there out of habit. "It was very funny to watch," said Idowu, who witnessed one such interaction between two employees, with the one who had made a reservation winning the spot.
Other areas also require readjustments: According to employees, Google's first day back in Sunnyvale saw many workers shivering at their desks, as they had forgotten about the perils of office air conditioning. Some employees are finding themselves spending more time talking to co-workers, making them late for meetings. Others, like RRE Ventures' Tisch, had to get used to a "totally silent office."
"Hopefully companies create a space where they allow folks to be able to discuss some of these things openly," says Charisse Fontes, founder of culture consultancy Culture Circle, who has worked with employees at Meta Platforms and Nextdoor. "A small group that's hosted that can talk about [reentry awkwardness], maybe share an anonymous survey that's like, 'Hey, these are some of the things that come up; here's what we want to talk about.'"