When Google unveiled its plan to form an Alphabet holding company in 2015, it was pitched as a way to ensure Google's blue-sky bets in areas like self-driving cars and health care could flourish under independent leadership. One business that hoped to capitalize on the new arrangement was the London-based artificial intelligence startup DeepMind, which Google had acquired a year earlier.
But three years after the restructuring, DeepMind's status within Alphabet remains unsettled, according to former Alphabet and DeepMind employees involved in these episodes who agreed to speak with The Information on the condition that they not be named. Instead of proving a model for the new structure, DeepMind is demonstrating how drawing clear lines between Alphabet and Google products and services is harder than it seems.
DeepMind is part of Alphabet, but it doesn't have the same level of independence as some of Alphabet's other companies, such as self-driving car company Waymo and Verily Life Sciences, according to a person familiar with the structure. But as part of Alphabet, it is separate from Google's other AI fiefdoms, such as Google Brain—an independence that has irked the old guard at Google and has created confusion around partnerships.
The Takeaway
• DeepMind fighting for independence from Google
• DeepMind leaders nixed Google Cloud marketing proposal
• DeepMind's Hassabis declined Larry Page's request to run Google's robotics unit
Some say that confusion is holding Google back. "Google is very strong in AI, but it has a lot of disparate efforts in the area, and so far the whole has been less than the sum of the parts," said Pedro Domingos, a machine learning researcher and professor at the University of Washington. "Google needs someone to make it all cohere and connect better to the bottom line."
Alphabet itself has been in constant flux. The company in February folded one Alphabet company, Nest, back into Google in part because its efforts overlapped with Google's hardware projects. It sold off another Alphabet company, Boston Dynamics, to SoftBank after Larry Page struggled to find someone to run it. The Fiber business has had three CEOs in the past 18 months. (See chart laying out Alphabet's companies below.)
DeepMind CEO Demis Hassabis, at least, appears to believe in the promise of the Alphabet structure. He has pushed for DeepMind to become an official Alphabet company with its own profit and loss statement, said two former Alphabet employees. Mr. Hassabis believes, a person familiar with his thinking said, that stand-alone status will better position DeepMind to solve "artificial general intelligence"—teaching computers to think and learn on their own, as humans do.
The next year could be key. Next March is the five-year anniversary of Google's acquisition of DeepMind, when final "earnout" payments to DeepMind shareholders from the acquisition are due. At that point, some of the original 75 employees who came to Google in the acquisition—including Mr. Hassabis—could decide to leave. In the meantime, DeepMind continues to look at ways to commercialize its technology, mainly in the healthcare industry.
The earnout deadline looms amid a broader shakeup within Google's AI division. John Giannandrea, who oversaw Google's wide-ranging AI research efforts as well as its search unit, stepped down in late March to join Apple running its "machine learning and AI strategy." Google appointed Jeff Dean, a 19-year veteran who leads the high-profile AI team called Google Brain, to take Mr. Giannandrea's position overseeing AI while another executive, Ben Gomes, took over search.
Mr. Domingos of the University of Washington said putting Mr. Dean in charge of AI is "probably a good move…. Jeff is extremely highly regarded within Google, and his leadership of Google Brain has been very successful, so he probably has a better chance of pulling it off than [Mr. Giannandrea] did."
Google's Ambitions
Mr. Hassabis co-founded DeepMind in September 2010 along with his close childhood friend Mustafa Suleyman and former college classmate Shane Legg. Mr. Hassabis and Mr. Legg were top AI talent: Mr. Hassabis, who is CEO, has a PhD in neuroscience, while Mr. Legg is chief scientist and has a PhD in AI and mathematics. Mr. Suleyman works on external business projects and leads a DeepMind "applied" unit tasked with weaving DeepMind's AI into Google products. (Messrs. Hassabis, Suleyman, and Legg didn't respond to a request for comment.)
Much of DeepMind's research is focused on an emerging branch of AI called "deep learning," which is used for image and speech recognition and self-driving cars. DeepMind's research also includes elements of neuroscience and "reinforcement learning," which uses positive and negative feedback to teach algorithms to perform tasks correctly.
DeepMind was known for hiring top PhDs in the field, and Mr. Hassabis was keen to collaborate. Right after he founded the company, Mr. Hassabis approached another AI startup Vicarious about merging, said a person with knowledge of the previously unreported discussions. It's not clear why the talks didn't result in an agreement. A Vicarious spokesperson didn't respond to a request for comment. DeepMind declined to comment.
Before long, Google and Facebook were both chasing the company, which had amassed the biggest concentration of deep learning graduate students in any private company.
Two of Google's senior AI leaders, Mr. Dean and Geoff Hinton, flew to London on Mr. Page's private jet for a day to examine the company, said a former DeepMind employee. In January 2014, Google agreed to pay up to roughly $600 million for DeepMind, with around $400 million upfront and the rest dependent on results over a five-year period. One of Google's deal sweeteners: the willingness to create an ethics board to oversee how DeepMind's technology would be used in the future.  
For the first year after the acquisition, Messrs. Hassabis and Suleyman reported to Google Senior Vice President Alan Eustace, who used to run search. When Mr. Eustace retired in early 2015, the DeepMind co-founders began reporting to Mr. Page.
Around that time, Mr. Page asked Mr. Hassabis to lead Google's robotics unit, whose leader Andy Rubin had left Google a few months earlier. The idea was that robotics would be moved under DeepMind. Mr. Hassabis declined, mainly because Boston Dynamics—the largest of Google's robotics companies—didn't make heavy use of AI, said two people with knowledge of the matter. He thought it would be a distraction from his work on AI.
The nature of DeepMind's work at Google did not change when the company moved under Mr. Page, said a former employee. While some Google executives have pushed for DeepMind to start proving the broader applications of its technology, Mr. Page has been a big supporter of DeepMind's long-term research mission and has shown the patience, said two former DeepMind employees.
Problems Emerge
Almost immediately after the acquisition, questions emerged around where DeepMind fit within Google's structure, which has other AI research teams. (Currently, it has about a dozen.) The DeepMind acquisition surprised Google's existing AI researchers, including some on the Google Brain team, according to two people familiar with the situation.
At the time, Google Brain was working on research projects focused on things like improving image recognition in Google Maps and voice recognition in Android. After the DeepMind acquisition, frictions between the groups began to build. One source of tension was how the businesses were each affecting the bottom line. Google Brain had already demonstrated value to the company, while DeepMind may not be able to justify its costs for decades, say former employees. One former top Google executive has said the DeepMind founders, in discussions with people at Google, didn't appear to show much of an appreciation for the machine learning algorithms Google already had developed.
And some felt DeepMind's team seemed to enjoy a special status, signified by the fact that DeepMind, alone of the AI teams, didn't report to Mr. Giannandrea. In one of Google's weekly all-hands meetings in early 2015, an employee asked Mr. Giannandrea to explain why.
His response was that DeepMind's mission was to work on the long-term challenge of developing "artificial general intelligence," the term for AI that can think and learn on its own as humans do, "even if they need to cross the desert for 40 years to get there," said a person who attended the meeting. Mr. Giannandrea said Google's AI research unit, in contrast, was focused on applying AI in more near-term projects before artificial general intelligence arrives, according to a person who attended the meeting.
DeepMind also clashed with other parts of Google. In 2014, Mr. Suleyman's team developed software to help Google deliver better YouTube recommendations, according to a person with knowledge of the project.
But the DeepMind and YouTube teams on the project struggled to work across multiple time zones and disagreed on issues like how much data they should share with one another. The project was ultimately scrapped.
When CFO Ruth Porat joined the company in May 2015, she pressed for DeepMind "to show more value beyond just the brand," said a former DeepMind employee. A few months later, Mr. Suleyman's applied unit was instructed to come up with financial estimates of the impact their projects would have.
Alphabet Is Born
Google's restructuring into the new Alphabet structure in 2015 seemed like it could solve some of DeepMind's problems by drawing a clearer line of separation between the team and the rest of Google. But the challenges around coordination continued.
DeepMind got its budget from Alphabet and Mr. Page. But it didn't get the same level of independence as some of the other Alphabet businesses, which could, in theory, raise outside capital. In September 2017, in the final step of the Alphabet restructure, Google separated companies like Waymo, GV and Verily into a new holding company, XXVI. It's unclear whether DeepMind was separated from Google at that time. Spokespeople for DeepMind and Alphabet would not comment about the status and referred questions about it to each other.
Shortly after the Alphabet restructuring was unveiled, a battle between DeepMind and Google erupted.
DeepMind, led by Mr. Suleyman, was working with the U.K. National Health Service to develop a first-of-its kind mobile application. An early version of the technology could send alerts to medical practitioners when a patient's kidney functioning decreased suddenly, to speed response time in emergencies. DeepMind planned to let NHS hospitals test the application, called Streams, before launching it as a commercial product. The project was announced in February 2016. It was a major milestone for DeepMind, as it represented its first path to significant revenue.
"Google is very strong in AI, but it has a lot of disparate efforts in the area, and so far the whole has been less than the sum of the parts."
But the project hit a roadblock a few months later. The publication New Scientist reported that DeepMind was given access to the personal medical records of some 1.6 million U.K. hospital patients. A July 2017 ruling from the Information Commissioner's Office (ICO), a U.K.-based organization focuses on privacy rights, found that DeepMind got the data without the patients' proper consent.
Mr. Suleyman, in a statement distributed to media outlets in early May 2016, said the data in question would be used only for "the purposes of improving healthcare and will never be linked with Google accounts or products." Privately, DeepMind's leaders felt the NHS controversy was overblown and largely due to heightened scrutiny in Europe over Google's data-privacy practices, said a person familiar with their thinking.
DeepMind's leaders felt other tech companies had obtained the same level of access to NHS data without attracting controversy, the person said.
Adding to the internal tensions around this issue: Google Brain was also talking with NHS at the time and was frustrated by the negative publicity around the DeepMind-NHS agreement, the person said.
Even as part of Alphabet, DeepMind couldn't escape the Google brand and vice versa. And the groups were still stepping on each other's toes.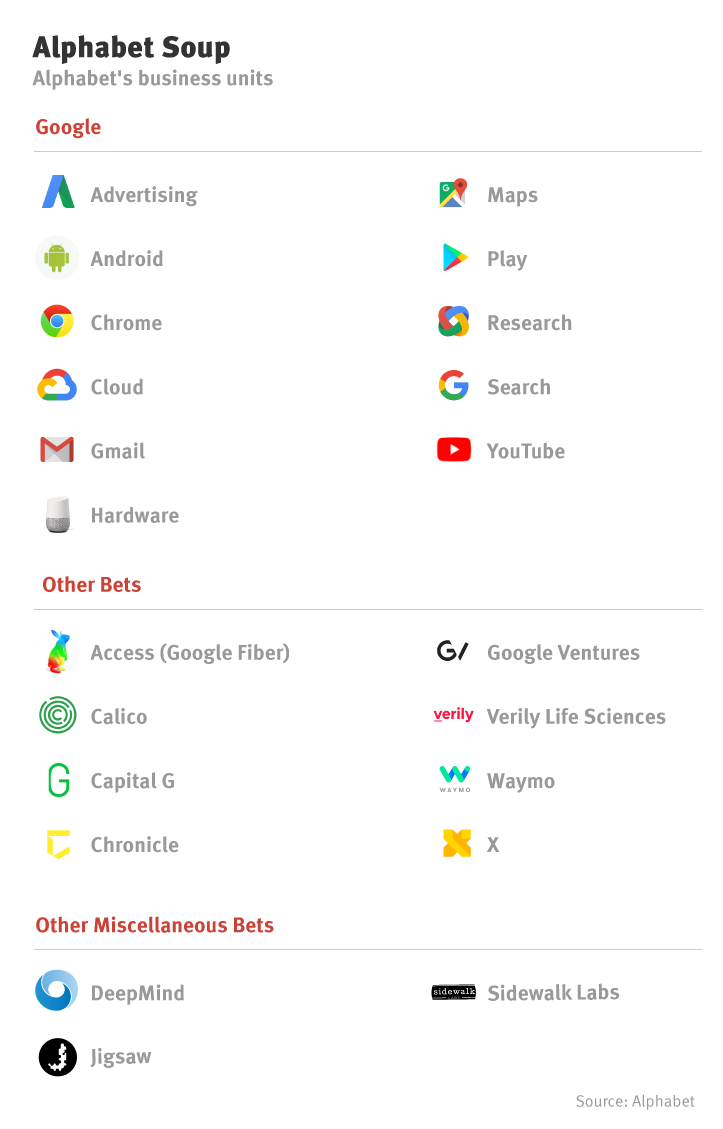 Google Cloud's Proposal
In November 2015, Google hired Diane Greene, a co-founder and former CEO of VMware to lead Google's cloud business.
Under Ms. Greene, Google Cloud hatched a plan to pitch its AI services to gain an edge on its cloud competitors. The idea was that Google could sell more storage and computer services if they were bundled with tools that helped companies also analyze their data in sophisticated ways.
Since DeepMind had a stellar reputation in AI, Ms. Greene's team proposed to DeepMind that Google use their brand to market Google Cloud services, according to two people with knowledge of the matter. One of the ideas was to slap messaging like "Powered By DeepMind" on Google's Cloud services.
DeepMind's leaders nixed the idea. They felt that Google Cloud's market focus was too nebulous and that the association could dilute DeepMind's brand, one of the people said. A Google Cloud spokesman declined to comment.
Then DeepMind went even further. In the fall of 2016, DeepMind unveiled a new website that removed most mentions of an association with Google.
The previous iteration of the website greeted visitors with the large-font message, "DeepMind Is Pleased To Be Part Of Google." The redesigned site only mentioned Google in the 'About Us' section and said the company was part of the Alphabet group.
Long-Term Questions
Despite the tensions, DeepMind is working on some projects with its corporate cousin.
In July 2016, DeepMind worked with Google to use DeepMind's AI to cut Google's data center cooling costs. Later that same year, DeepMind began building an applied AI team, which works on projects that weave DeepMind's algorithms into Google products at Mountain View, Calif.–based headquarters. The team is growing and now has several dozen engineers, said a person close to DeepMind. DeepMind had around 700 employees at the end of 2017.
DeepMind last November also announced a project with Google's healthcare AI team, and research institutions in the U.K., to use machine learning to detect breast cancer.
In March 2018, Google Cloud and DeepMind announced a new text-to-speech service powered by DeepMind's WaveNet software, which generates synthetic speech that sounds similar to human speech.
These projects are part of a broader movement within DeepMind to start making money, an effort led by Mr. Suleyman. And in mid-April, DeepMind took a big step towards building its own indepedent business: it hired its first-ever chief operating officer, Lila Ibrahim. 
And Mr. Page is ramping up his investment. He recently told DeepMind they could hire 150 new employees for their applied team in the coming months, according to a person briefed on the decision.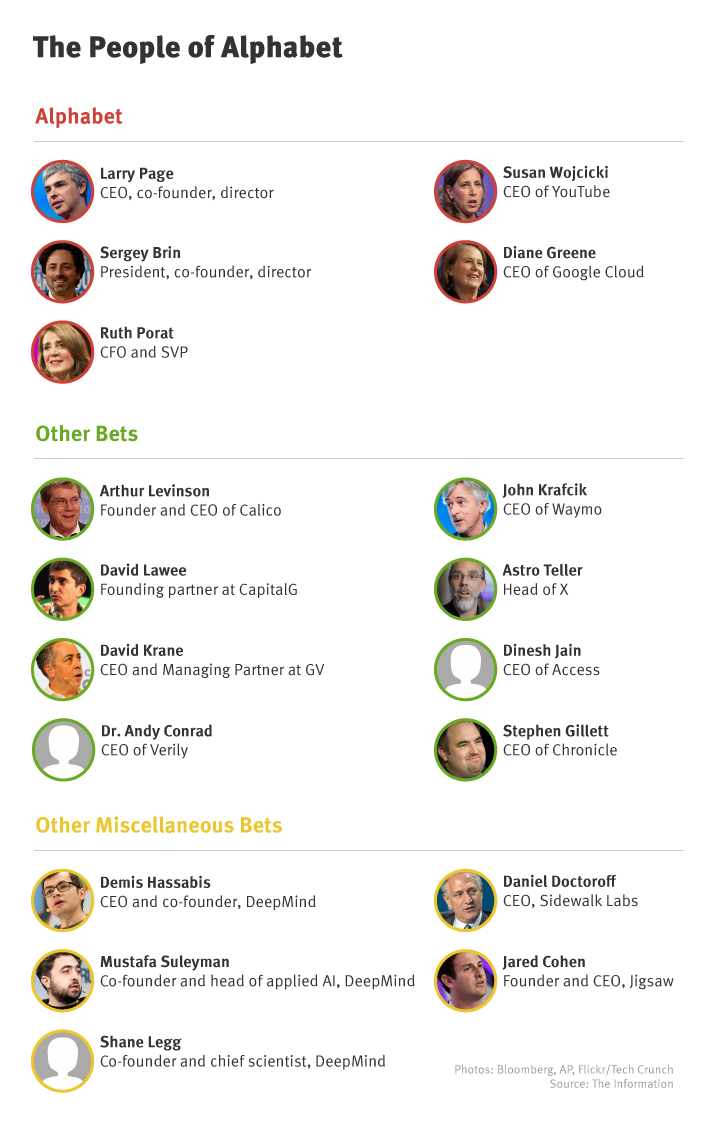 ---
Kevin McLaughlin has been a reporter at The Information since 2016, covering cloud computing, enterprise software and artificial intelligence. He is based in San Francisco and you can find him on Twitter
@ KevKubernetes
.
Jessica Lessin founded The Information in 2013 after reporting on Silicon Valley for eight years for the Wall Street Journal. She writes a weekly column about all things tech, media and the wild ride both industries are in for. She can be found on Twitter at
@jessicalessin
.