I am incredibly excited to take the wraps off a new section of The Information devoted to our org charts and available to annual subscribers today. You can sign up or upgrade under our special 5-year anniversary deals, which are good for a few more days.
When our reporters told me they had the data to map out the leadership teams of the most important tech companies, down hundreds of people deep, I honestly didn't believe them. That's a lot of painstaking reporting.
Well, fast forward a year and we have org charts for more than a dozen companies from Amazon to Facebook to Airbnb and are adding at least one a month. You can search for Sheryl Sandberg's direct reports (and their direct reports) or use the new search filter to find the job title of some guy named David you met who works at Netflix.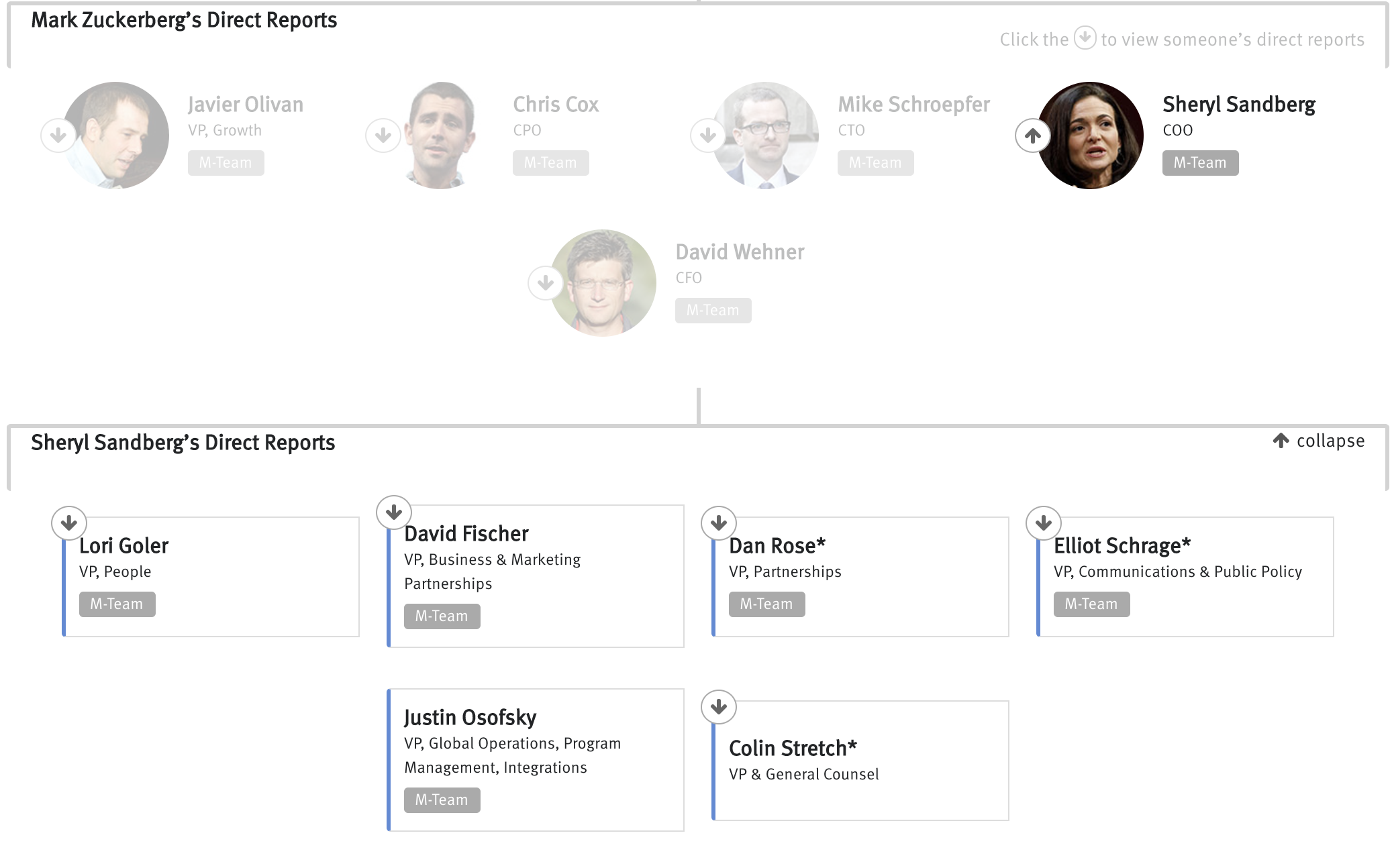 I love that these come together the old school reporting way. We don't scrape websites or crowdsource, which would be a lot faster but error-prone. We pick up the phone and ask the right questions. There are no shortcuts.
How our subscribers are using them:
One corporate subscriber recently used an org chart to research a potential client and plan a proposal to that client around increasing the profile of little-known executives
Another used it to supplement an internal org chart their team had built about a competitor whose employees they were trying to poach
A third used it to study the overall corporate structure of a competitor as they assess whether to reorg their own business
This project has opened up my eyes to entirely new ways we can serve our subscribers in the years ahead, and we have a long roadmap for additional features. I am also proud that we are able to offer this functionality—which research firms charge thousands of dollars a year for—with greater accuracy and at a fraction of the cost.
Please check them out today by signing up or upgrading to an annual plan (which is discounted for a few more days during our anniversary week). We look forward to your feedback.
---
Jessica Lessin founded The Information in 2013 after reporting on Silicon Valley for eight years for the Wall Street Journal. She regularly writes about all things tech, media and the wild ride both industries are in for. She can be found on Twitter at
@jessicalessin
.