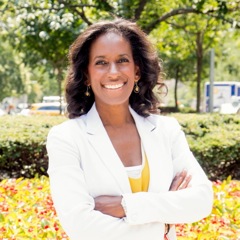 Binta Niambi Brown
CEO and Co-founder, Fermata Entertainment Ltd.
Binta is a business advisor, human rights advocate, occasional blogger, and bass player. After working for a media technology start-up, Binta worked exclusively on technology and internet IPOs and transactions at Cravath, Swaine & Moore. She advised (and advises) senior management and corporate boards of media, technology, telecom and entertainment companies, and was a partner in Kirkland & Ellis, before leaving to undertake research at Harvard. She is currently the Executive in Residence for the New Orleans Startup Fund/PowerMovesNOLA and a Mossavar-Rahmani Senior Fellow at the Harvard Kennedy School Center for Business and Government. At Harvard, she is writing a book on the role of business in society.
---
Contributor commentary is available to subscribers only.