The Information's updated Coinbase org chart includes the 31 top executives running the U.S. crypto exchange. Coinbase, which soared following a direct listing last year, has since laid off staff amid the crypto winter and made a push to diversify its business.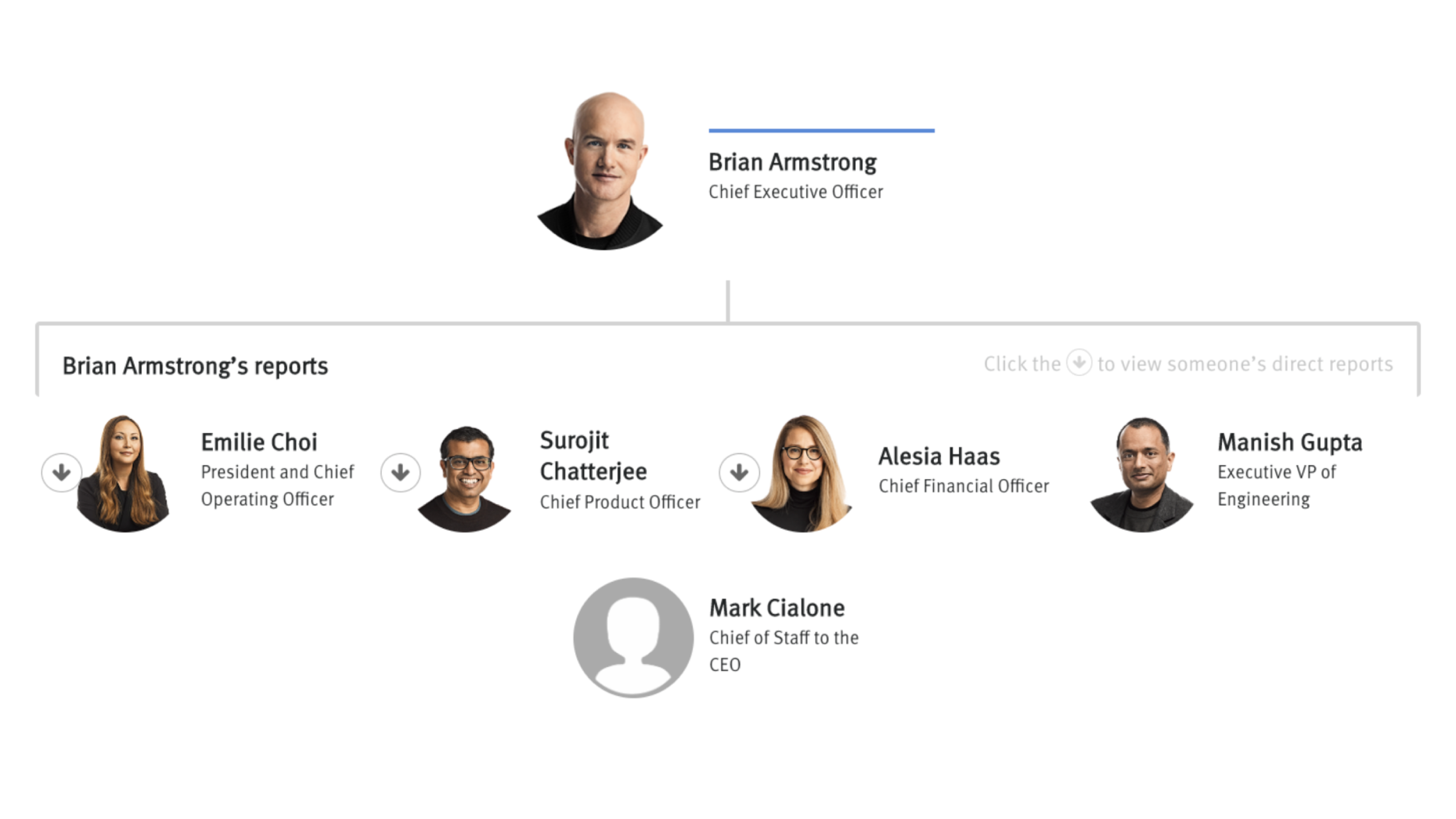 You'll have access to:
Org Chart Library
Our one-of-a-kind org charts track the thousands of individuals who lead the most consequential companies. Use these charts to study your competitors and target candidates for recruitment. We add and update org charts monthly.
Proprietary Databases and Surveys
We've gathered unique data points on the most salient sectors of tech—and keep our resources up to date through hundreds of hours of reporting each month. You'll have access to the Creator Economy Database, The Information's 50 Most Promising Startups, VC Diversity Index and more, along with our monthly subscriber survey results.
The Information Pro Weekly Wrap
We'll sort through and analyze the most significant updates to our data each week in an exclusive newsletter for Pro subscribers.