Patreon CEO Jack Conte has been a vocal proponent of diversity in the tech industry. But with the departure of the company's chief people officer it now has an all-male leadership team. Conte has said changing that is a priority. Here are the two dozen or so people at the top of the company.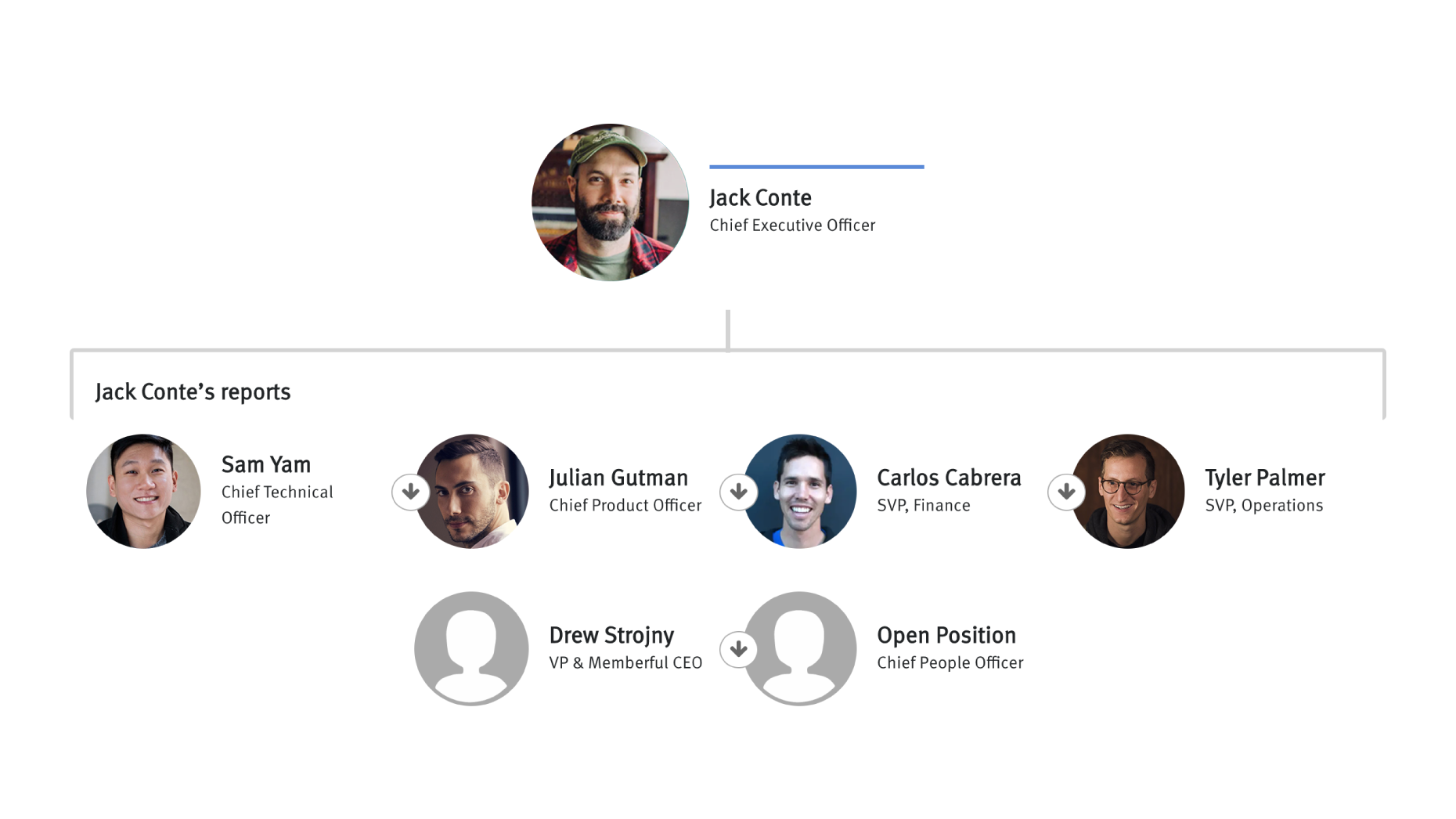 Last updated Nov. 22, 2022
Get access to exclusive coverage
Read deeply reported stories from the largest newsroom in tech.
The Briefing
enterprise
crypto
Salesforce Stock Drop Focuses Attention on Activist Investor
The biggest surprise about today's news that Slack co-founder Stewart Butterfield is departing Salesforce, nearly 18 months after the company acquired Slack, may be that he was still there! It's not unusual for founders of multibillion-dollar companies like Slack to exit shortly after their firm is acquired. Even so, coming a few days after Salesforce's co-CEO Bret Taylor quit, Butterfield's...
Slack CEO Butterfield to Leave Salesforce Next Month
Pinterest Cuts Recruiting Team, Slows Hiring
Influencer Marketing Startup Grin Lays Off 60 Employees
Stay in the know
Receive a summary of the day's top tech news—distilled into one email.
Access on the go
View stories on our mobile app and tune into our weekly podcast.
Join live video Q&A's
Deep-dive into topics like startups and autonomous vehicles with our top reporters and other executives.
Enjoy a clutter-free experience
Read without any banner ads.