Patreon CEO Jack Conte has been a vocal proponent of diversity in the tech industry. But with the departure of the company's chief people officer it now has an all-male leadership team. Conte has said changing that is a priority. Here are the two dozen or so people at the top of the company.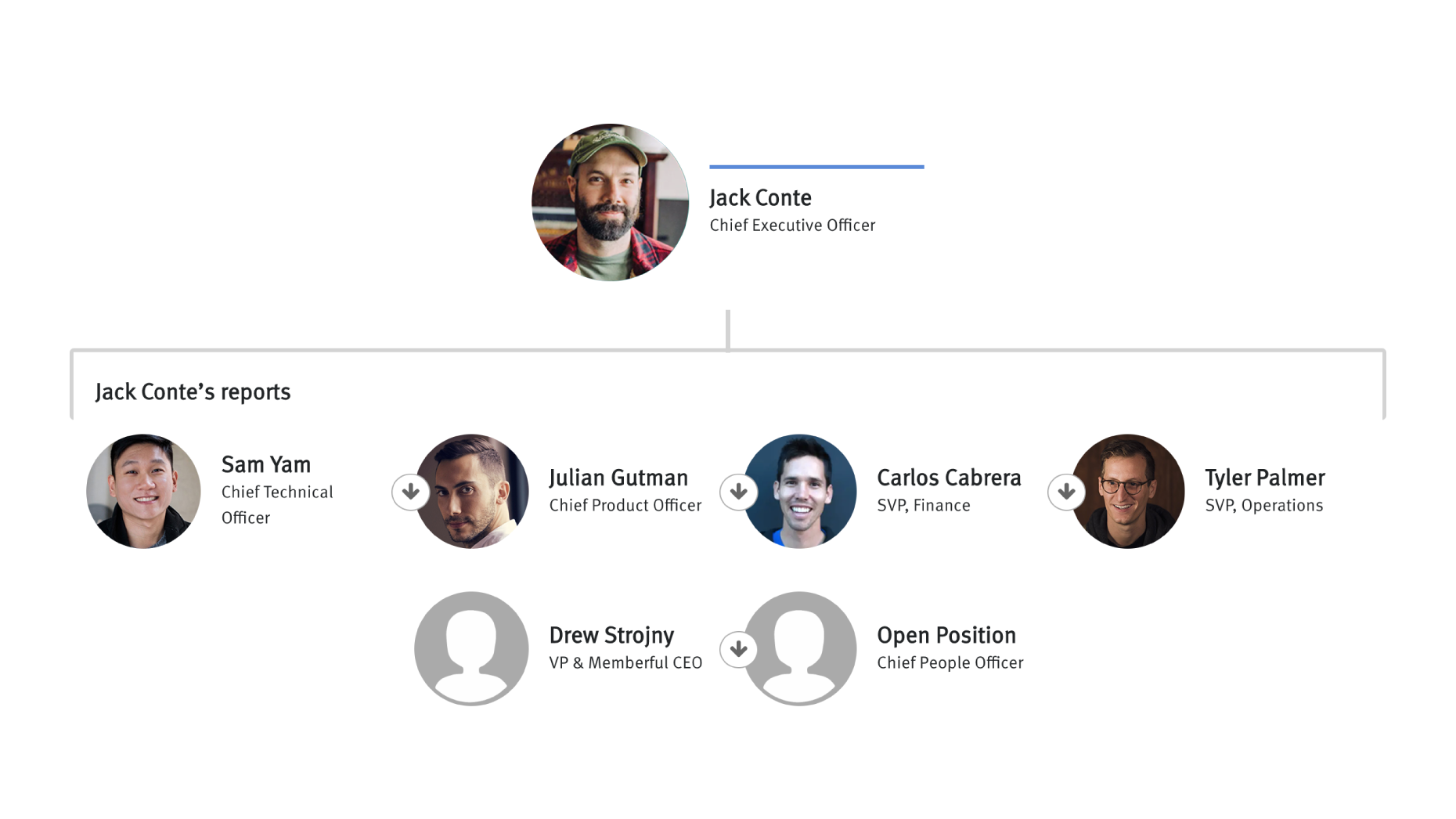 Last updated Nov. 22, 2022
Get access to exclusive coverage
Read deeply reported stories from the largest newsroom in tech.
'We Just Have to Keep Winning': A Sonos Executive With a Colorful History Goes to War Against Google
A few months into his job as chief legal officer of Sonos, Eddie Lazarus was ready to wage war. When Lazarus joined the audio hardware company in late 2018, it was facing growing competition from tech giants like Amazon and Google. Both companies were selling cheap speakers capable of multiroom audio playback, a feature Sonos had pioneered on its devices more than a decade earlier. Sonos...
Google Invests $300M in OpenAI Rival Anthropic
Bankman-Fried's Company Used to Buy Robinhood Shares Files for Bankruptcy
Musk Found Not Liable in 'Funding Secured' Tesla Trial 
Stay in the know
Receive a summary of the day's top tech news—distilled into one email.
Access on the go
View stories on our mobile app and tune into our weekly podcast.
Join live video Q&A's
Deep-dive into topics like startups and autonomous vehicles with our top reporters and other executives.
Enjoy a clutter-free experience
Read without any banner ads.